5 Reasons To Choose Custom Made Outdoor Furniture Covers: A Smart Investment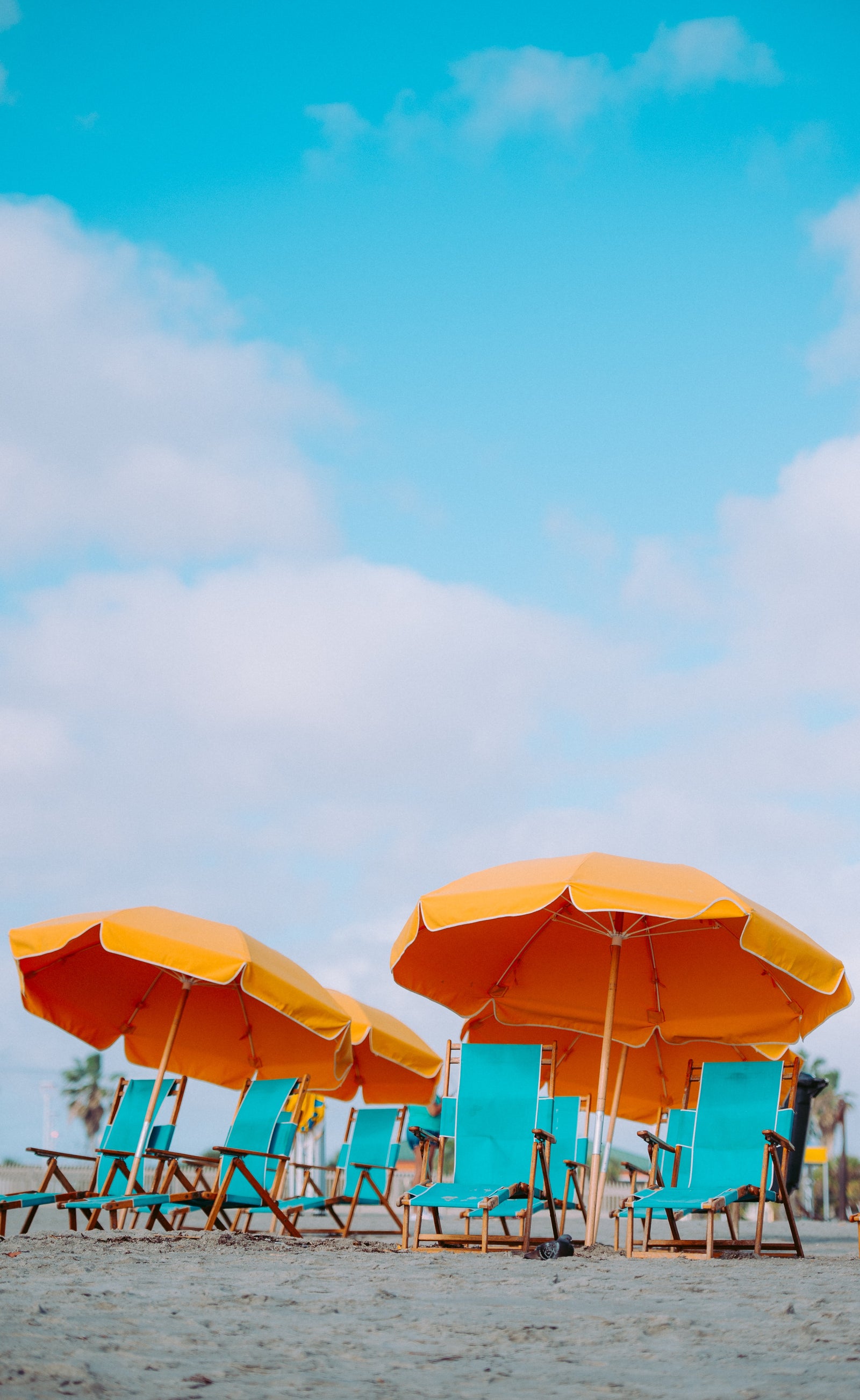 Outdoor living spaces have become an extension of your home, offering a comfortable and stylish place to relax and entertain. To continue enjoying your outdoor oasis, it's essential to protect your furniture from the elements so that it lasts for years to come. One excellent solution for that is investing in custom-made outdoor furniture covers.
Choosing custom-made covers for your outdoor furniture provides a tailored fit, ensuring maximum protection from harsh weather conditions, UV rays, dirt, and other environmental factors. These bespoke covers prolong the life of your furniture, ultimately saving you time and money in the long run. Not only will your outdoor space stay in tip-top shape, but you'll also be able to savor those moments of relaxation and entertainment with family and friends.
In this article, we'll explore five compelling reasons why custom-made outdoor furniture covers are the right choice for you. With these insights, you'll be better equipped to make an informed decision and preserve your outdoor haven for years to come.
Reason 1: Customization
Advantages of Tailored Fit
A custom-made outdoor furniture cover provides a tailored fit for your tables, chairs, curved, and L-shaped sofas, ensuring maximum protection from the elements. Unlike one-size-fits-all options, custom covers are designed according to your specific furniture's measurements and dimensions. This means that they'll snugly conform to your furniture's unique shape, offering superior protection against harsh weather conditions, such as rain, snow, and strong winds.
Variety of Styles, Shapes, and Sizes
With custom-made covers, you have the freedom to choose from a wide range of styles, shapes, and sizes to suit your individual preference and the aesthetic of your outdoor space. Whether you have a small patio or a large garden area, you can find a custom cover that complements your furniture's design and elevates your outdoor living experience.
To get started, simply provide the measurements or dimensions of your outdoor furniture and request a custom quote from a reputable manufacturer. They'll help you select the ideal materials, colors, and designs, which will not only ensure optimal protection for your furniture but also make a stylish statement in your outdoor space.
Reason 2: Quality Materials
Superior Protection Against Elements
When choosing custom made outdoor furniture covers, one major advantage is the use of high-quality materials that provide superior protection against various elements. These materials efficiently guard your furniture from damage caused by UV rays, rain, snow, ice, wind, and heat. Ordinary covers may not offer the same level of protection, leading to potential fading, discoloration, and deterioration of your outdoor furniture.
Waterproof and Breathable Fabrics
Custom made outdoor furniture covers often feature a combination of waterproof and breathable fabrics, ensuring that your furniture stays dry and protected even during heavy downpours. These fabrics are designed to prevent water from seeping through while still allowing air circulation, preventing mold and mildew from forming on your furniture.
Polyester is a popular material choice for outdoor furniture covers due to its durability, water resistance, and UV ray protection properties. This material also retains its color well, maintaining the aesthetic appeal of your furniture covers over time.
Choosing custom made outdoor furniture covers with quality materials ensures that your investment in outdoor furniture remains protected and retains its value in the long run. With high-quality materials, you can have confidence that your covers will be able to withstand various weather conditions and safeguard your furniture for years to come.
Reason 3: Enhanced Durability
Custom-made outdoor furniture covers provide enhanced durability to your patio furniture by offering protection against various elements. These covers can increase the lifespan of your investment and save you money in the long run.
Resistance to Damage
Quality patio furniture covers are designed to withstand harsh weather conditions and keep dirt, dust, debris, mold, and mildew at bay. They also protect your outdoor furniture against bird droppings, tree sap, pollen, and even wild animals. Custom-made covers fit your furniture snugly, ensuring they stay in place and offer maximum protection.
Moreover, waterproof covers will keep your outdoor furniture dry and prevent moisture buildup, which can lead to the growth of mold and mildew over time.
Longevity
Ensuring your patio furniture is well-protected with custom-made covers will not only keep it looking new but also help maintain its structural integrity. A securely fitting cover prevents your furniture from getting exposed to damaging elements, prolonging its life.
For example, protections against UV rays found in high-quality covers will prevent your furniture from fading due to prolonged sunlight exposure. By investing in custom-made covers, you can ensure that your outdoor furniture remains in great condition for years to come.
Warranty
While warranty periods vary by manufacturer, investing in custom-made patio furniture covers demonstrates confidence in the product's quality. A warranty serves as a guarantee that the covers will perform as expected and protect your outdoor furniture from damage.
Quality outdoor furniture cover providers stand by their products, offering warranties that help give you peace of mind when investing in custom patio furniture covers. By choosing covers made from durable materials and with careful craftsmanship, you can ensure that they will last, protecting your investment in outdoor furniture against potential hazards and damages.
Reason 4: Convenience and Ease of Use
Efficient Measuring Process
When it comes to custom made outdoor furniture covers, you'll appreciate the convenience of an efficient measuring process. You can easily measure your furniture dimensions, including the height, width, and depth. This ensures you get an accurate and snug fit for your unique pieces. You only need to enter the measurements of your furniture when ordering, and the manufacturer will craft the perfect cover tailored to your specific needs. This saves time and effort, as you won't need to sort through product menus and categories to find a suitable option.
Secure and Simple Installation
Custom outdoor furniture covers are designed for secure and simple installation. With tie-downs and other securing mechanisms, you can rest assured that your covers will stay in place even during strong winds or harsh weather conditions. This ease of use makes maintaining the longevity of your outdoor furniture a breeze. Avoid the hassle of adjusting and fixing off-the-shelf covers that may not fit properly, and trust in the product hierarchy of a custom tailored solution. With custom made outdoor furniture covers, you'll experience the confidence that comes from knowing your investment is protected with minimal effort and maximum convenience.
Reason 5: Comprehensive Product Range
Furniture and Accessory Covers
Custom made outdoor furniture covers offer a wide range of options to suit your specific needs. Whether you have a small patio in Las Vegas or a large deck in Nevada, custom covers are designed to fit and protect your investment, no matter the type or shape of your outdoor furniture.
For example, you can find custom covers for various sizes and types of furniture and accessories like:
Fire pits
Dining sets
Sectionals and sofas
Adirondack chairs
Island kitchens
Patio bars
Smokers and grills
Picnic tables
Serving carts
Daybed covers
Not only does this ensure that every piece of your outdoor living space is protected, but it also helps you maintain a coordinated look with matching covers.
Location-Specific Solutions
Custom made outdoor furniture covers take into consideration various aspects of your specific location, including the climate and weather extremes you often face.
Living in an arid environment like Las Vegas or Nevada, you may need covers that offer high UV resistance to protect your furniture from fading under intense sunlight. Similarly, areas prone to heavy rain, snow, or strong winds require covers with excellent waterproofing and wind resistance.
With custom covers, you can also find solutions for unique accessories such as:
Swing sets
Water fountains
Storage boxes
Umbrella covers
Hammocks
Porch swings
Griddles
Side tables
This comprehensive product range allows you to confidently protect each element of your outdoor space, ensuring longevity and reducing maintenance costs. Custom made outdoor furniture covers provide the confidence that, no matter your location or the type of furniture and accessories you own, you'll have the ideal solution to keep everything protected, functional, and looking great for years to come.
Frequently Asked Questions
What are the advantages of using custom made covers?
Custom made covers offer a perfect fit for your outdoor furniture, ensuring better protection from various elements. They take into account the unique dimensions and features of your furniture, reducing the risk of damage and wear. Additionally, custom covers can match your design preferences and blend well with your outdoor space.
How can custom covers protect outdoor furniture from the elements?
Custom covers are designed to provide comprehensive coverage for your outdoor furniture. They shield your belongings from various weather conditions like rain, snow, and intense sunlight. High-quality custom covers are often UV-resistant and weatherproof, preventing mold, mildew, and discoloration.
Why should I consider custom-made covers instead of pre-made?
Pre-made covers may not fit your furniture perfectly, leading to gaps that allow moisture and pests to penetrate. Custom-made covers, on the other hand, are crafted to match the exact dimensions of your furniture, ensuring a secure fit and better protection from the elements. Moreover, they offer more design options and materials to choose from.
What materials are typically used in high-quality custom outdoor furniture covers?
High-quality custom outdoor furniture covers are often made from durable, weatherproof materials like vinyl, polyester, and canvas, ensuring long-lasting protection for your furniture. These materials effectively resist water, UV rays, and mildew, while still allowing proper air circulation to prevent condensation.
Do custom covers provide better protection than generic covers?
Yes, custom covers typically offer better protection than generic covers, as they are designed to fit your specific furniture perfectly. This precise fit minimizes gaps and movement, reducing the chances of water ingress, debris accumulation, and pest infiltration. Custom covers often use high-quality materials that offer enhanced durability and weather resistance.
How do custom furniture covers help extend the lifespan of outdoor furniture?
Custom furniture covers shield your outdoor furniture from natural elements, such as wind, rain, and UV rays, which can deteriorate the furniture's materials and cause discoloration. By using custom covers, you minimize the exposure to these elements, preventing wear, damage, and fading, ultimately prolonging the life of your outdoor furniture.
---