Fit for the Road: How to Measure for Custom RV Tire Covers That Provide Optimal Protection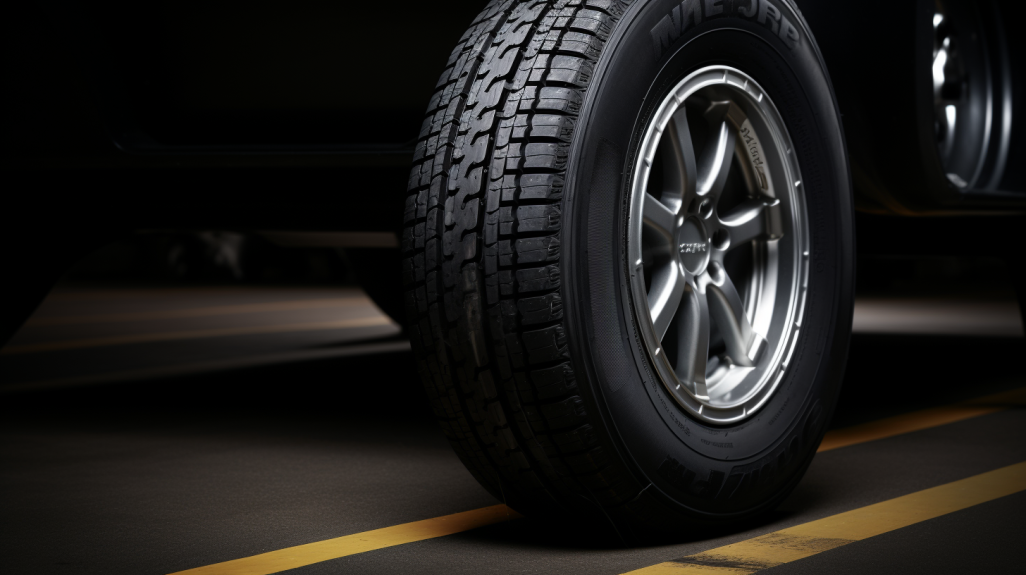 Ever scratched your head over how to measure for RV tire covers? You're not alone! Tire covers protect your RV's wheels from harsh weather, but they've got to fit just right.
With a bit of knowledge and the right tools, you'll measure your RV's tires like a pro. We've got a step-by-step guide to help you avoid common pitfalls and ensure perfect measurements every time.
Let's dive in and get those tires covered properly!
Understanding the Importance of RV Tire Covers
Before you can appreciate the importance of RV tire covers, it's crucial that you understand they're not just for aesthetic purposes. They're essential for maintaining your RV's tire lifespan. These covers protect your tires from harmful UV rays that can deteriorate rubber, causing cracks and leaks. Without them, you're looking at premature tire aging and potential blowouts.
Material selection also plays a vital role in the cover's effectiveness. Opt for covers made from durable, weather-resistant fabrics like vinyl or polyester. These materials can withstand harsh conditions, extending the cover lifespan significantly.
Basic Terms for Measuring Tires
You'll need to understand four basic terms when measuring your RV tires: diameter, width, aspect ratio, and rim size.
The diameter is the distance across the tire, while the width is the tire's tread from one side to the other.
The aspect ratio denotes the tire's profile - the height of the tire's sidewall as a percentage of the width.
The rim size is the diameter of the wheel on which the tire is mounted.
Understanding these tire terminology is crucial for proper tire maintenance. Each of these measurements is important when choosing the right cover for your RV tires.
Incorrectly sized covers can lead to premature wear and tear, so take the time to get accurate measurements.
Tools Needed for Accurate Tire Measurement
While you're preparing to measure your RV tires, it's essential to have the right tools on hand for accurate readings.
A standard tape measure will suffice, but for a more accurate result, consider a digital caliper. Digital calipers can provide precise measurements, reducing the risk of errors.
Don't forget to consider the Tire Pressure Influence. Incorrect tire pressure can skew your measurements, so ensure your tires are properly inflated before taking any readings. A reliable tire pressure gauge is therefore a must-have in your toolbox.
To wrap up, let's do a Measurement Tools Comparison: a tape measure will do the job, but a digital caliper and a tire pressure gauge will give you the most accurate results.
Step by Step Guide to Measuring RV Tire Diameter
Let's get into the nitty-gritty of measuring your RV tire diameter, shall we?
Knowing your tire size is essential for accurate and efficient RV maintenance, so pay close attention.
Follow these handy tips and techniques for a seamless measuring experience, ensuring your tire covers fit perfectly every time.
Determining Tire Size
Before you can choose the right RV tire cover, it's crucial that you accurately measure your RV's tire diameter. Start by finding the tire's specifications on the sidewall. They're usually represented like this: 255/75R17. The last number (17 in this case) is the diameter in inches. Use a tape measure to confirm this by measuring the height from the bottom to the top of the tire, passing over the center.
When comparing brands of tire covers, ensure they match your tire diameter. Understanding tread patterns isn't necessary for this, but it's good knowledge for overall tire maintenance.
Measurement Technique Tips
You've found your tire's specifications, and now it's time to dive deeper into the process of measuring your RV tire diameter accurately.
Start with the tire fully inflated and resting on a flat surface. Using a tape measure, measure the distance across the center of the wheel from one side to the other, ensuring the tape is straight. This is your RV tire diameter.
When choosing cover materials, opt for ones that are durable and UV resistant to protect your tires from weather damages.
Installation techniques are straightforward; simply slip the cover over the tire and secure it with the provided fasteners.
How to Determine Your RV Tire's Width
Now, let's focus on how to determine your RV tire's width, an important step in choosing the right tire covers.
You'll start by locating the tire size information imprinted on your RV's tires, then move on to accurately measure the width.
Once you've got your measurements, we'll talk about how to interpret these results to ensure a snug fit for your covers.
Finding Tire Size Information
While it's crucial to know your RV tire's diameter, you can't overlook the importance of determining its width. The tire numbering system provides this information, and it's displayed right on your tire's sidewall. This series of letters and numbers provides you with valuable insights about your tire's specifications including its width.
Look for a number like 225/75R15. The first number is your tire's width in millimeters. Thus, a tire listed as 225 has a width of 225 millimeters. Remember, it's essential to measure this correctly as it affects how your RV handles on the road. Incorrectly sized tire covers can lead to premature tire wear and tear.
Now that you're equipped with these sidewall insights, you can accurately determine your RV tire's width and choose the right cover.
Measuring Tire Width Correctly
How exactly do you go about measuring your RV tire's width correctly?
The tire's width, also known as the section width, is the distance across the tire from sidewall to sidewall. To measure it, you need to ensure your tire is properly inflated. Tire inflation impact can significantly alter your readings, making the width appear larger than it really is.
Next, be aware of the weather effects on width. Cold weather can cause your tires to contract, while hot weather can make them expand. Measure your tires in a moderate, consistent temperature to get the most accurate reading.
Using a tape measure, measure from the outer edge of one sidewall straight across to the other. That's your tire's width. Remember, accurate measurements ensure the best fit for your RV tire covers.
Interpreting Measurement Results
After you've taken your measurements, it's crucial to interpret the results correctly, and for that, you'll need to understand what the numbers on your RV tire mean.
The first number, prior to the slash, represents the width of the tire in millimeters. So, if that number reads 225, your tire's width is 225mm.
You might be wondering about measurement conversions. Simply divide the millimeters by 25.4 to get the width in inches. Thus, a 225mm tire is approximately 8.86 inches wide.
Tread considerations also come into play. A wider tread means more surface area in contact with the road, which can be beneficial for traction and stability. However, wider tires might require larger tire covers, so keep that in mind when measuring.
Assessing the Depth of RV Tires: A Key Step
Before you can accurately measure for RV tire covers, you'll need to assess the depth of your RV tires, a key step in the process. Understanding tire care essentials and recognizing the importance of RV maintenance are crucial for this task.
Start by examining your tires closely. Look for any signs of wear, such as cracks or bulges.
Next, you'll want to measure the tire's tread depth. This can be done using a simple coin test, or for more accuracy, a tread depth gauge. Make sure you check in several spots around the tire and record the smallest measurement.
This will help you choose the right size cover, ensuring your tires are protected and prolonging their lifespan.
Factors Affecting the Size of RV Tire Covers
Understanding the factors that affect the size of RV tire covers is essential. It's not just about the diameter and width of your tires. Tire longevity factors play a significant role too. Exposure to the elements, particularly UV rays, can degrade your tires faster, necessitating larger covers for protection.
Additionally, the material of the cover itself affects its size. Cover material choices range from vinyl to polyester. Vinyl covers, being more elastic, can stretch over larger tires, while polyester covers might need to be larger in size to accommodate the same tire.
Common Mistakes When Measuring for RV Tire Covers
You might think it's a straightforward task, but many folks make a handful of common mistakes when measuring for RV tire covers. One of the blunders is overlooking measurement errors. It's easy to read the tape measure incorrectly or forget to include the full width of the tire. This tends to result in a cover that's too small and won't provide the necessary protection.
Incorrect measurements consequences can be severe. A too-loose cover won't stay on during travel or in high winds, leaving your tires exposed to damaging UV rays and harsh weather. On the other hand, a too-tight cover can stress and damage the tire's sidewalls.
Tips to Ensure Accurate Measurements for RV Tire Covers
Often, you'll need to double-check your measurements for accuracy, and always remember to include the full diameter of the tire. Measure from the ground to the top of the tire for the most accurate reading. Don't forget to account for any protruding features, like valve stems or wheel weights.
Cover durability and material selection also play a critical role. Choose a cover made from high-quality, weather-resistant materials to protect your tires from harmful UV rays and harsh weather conditions. The right material will ensure the longevity of your covers, ultimately safeguarding your tires better.
Always cross-check your measurements before finalizing. Inaccuracy could lead to an ill-fitting cover, compromising both the cover's durability and the protection it offers your RV tires.
Choosing the Right RV Tire Covers Based on Measurements
Armed with your accurate measurements, you're ready to start shopping for RV tire covers. But remember, it's not just about size; materials and quality matter too. Check the cover materials first. You need durable, UV-resistant materials like vinyl or polyester to resist sun damage and harsh weather conditions.
Next, consider installation methods. You'll find elasticized covers that slip on easily and others which require ties or straps. The best choice depends on your comfort with installing them and how securely they fit.
Look for covers with reinforced seams to prevent tearing and ensure long-term use. And don't forget to check reviews for real-world experiences.
Choosing the right RV tire covers based on measurements isn't hard, but attention to these details makes a difference.
Frequently Asked Questions
What Materials Are Best for RV Tire Covers?
When choosing RV tire covers, you'll want materials that offer durability. Vinyl and polyester are top picks for their tire cover durability. They're also great for customized cover designs to match your RV style.
How Often Should I Replace My RV Tire Covers?
You should replace your RV tire covers whenever you notice significant wear or damage. Cover durability varies, but seasonal impacts can accelerate wear. Generally, it's a good idea to replace them every 3-4 years.
Can I Use the Same Tire Covers for Different RV Models?
You can, but it's not always ideal. Cover fitment varies between RV models. Seasonal changes also affect fit. It's best to ensure each tire cover perfectly fits the tire it's meant to protect.
What Is the Price Range for Quality RV Tire Covers?
Prices for quality RV tire covers can vary. Considering tire cover aesthetics and installation techniques, you're looking at around $20-$50. It's a small investment for protecting your RV tires from harsh weather.
Are There Specific Brands of RV Tire Covers That Are Recommended?
Yes, certain brands are often recommended for their brand effectiveness and cover durability. Brands like Classic Accessories, ADCO, and Camco are well-regarded for their long-lasting, quality RV tire covers.
Conclusion
So, you thought measuring for RV tire covers would be as simple as child's play, didn't you? But as you've now discovered, it's more like solving a geometry puzzle with a dash of detective work.
Don't fret, with the right tools, careful calculations, and a keen eye for detail, you'll master this essential RV maintenance skill.
Remember, perfect fit RV tire covers aren't just about aesthetics; they're about protecting your investment.
Happy measuring!
---