5 Reasons Why You Need Square Shaped Outdoor Furniture: Enhance Your Patio Experience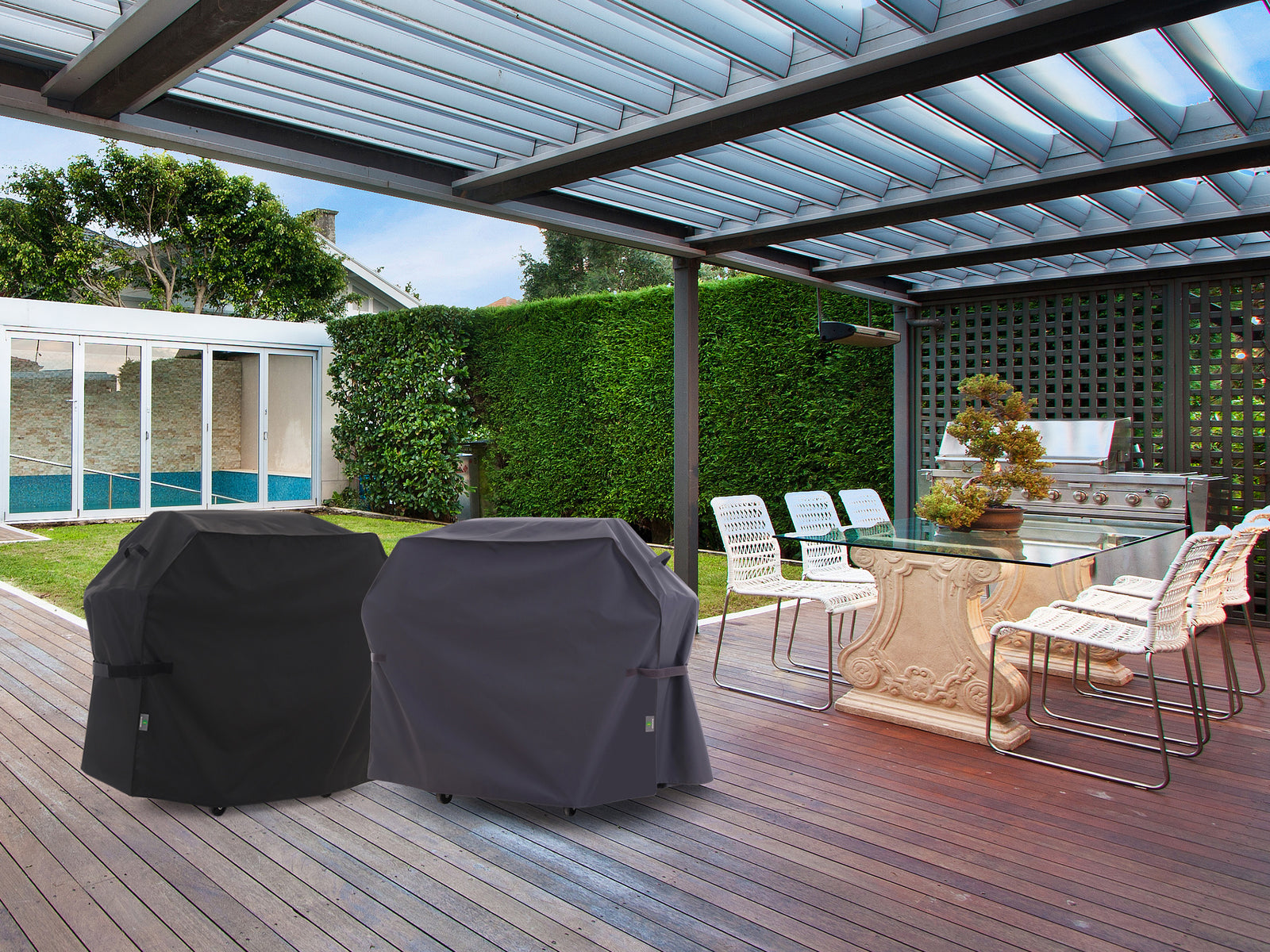 Outdoor living spaces have become essential in modern home design, offering the perfect opportunity for you to enjoy fresh air, entertain guests, and dine al fresco. As you plan your outdoor oasis, one key aspect to consider is the type of furniture that would best suit your needs and preferences. Square-shaped outdoor furniture holds many advantages and can be an excellent choice for various reasons.
Firstly, square-shaped furniture creates a sense of symmetry and balance in your outdoor space, which can be visually appealing and give a calm, organized feel. This is ideal for those looking to create a relaxed yet polished atmosphere. Additionally, its clean lines and well-defined edges bring an inviting modern look and can blend seamlessly with a variety of décor styles.
Moreover, as you explore options like dining sets or seating groups, you will find that square-shaped outdoor furniture offers versatility and practicality to make the most out of your patio.
Why Square Shaped Outdoor Furniture Is a Must
Space Optimization
Square shaped outdoor furniture is a great addition to your yard, porch, or balcony because of its ability to optimize space. With clearly defined edges and corners, square-shaped furniture allows you to easily organize and arrange your seating and tables, ensuring that you make the most of your available outdoor area. By selecting the appropriate table size, you'll be able to accommodate comfortable seating and create an inviting atmosphere for any gathering.
Aesthetic Appeal
Another pro of square-shaped outdoor furniture is its unique aesthetic appeal. Offering a more contemporary and stylish appearance compared to traditional round or rectangular options, square furniture pieces can seamlessly fit into various design styles. When strategically placed in your backyard or on your porch, these pieces can act as a focal point, drawing attention and admiration from both you and your guests.
Versatility for Any Occasions
Square shaped outdoor furniture is also known for its versatility. Whether you're hosting a party, having a family dinner, or just relaxing on a quiet evening, your square furniture can adapt to any occasion. Its compact design and clear structure make it easy to add or remove pieces, allowing you to quickly customize your setup based on your needs. Plus, with a variety of materials and finishes to choose from, you can find the perfect square furniture set to match your personal style and outdoor décor.
Choosing the Right Materials
When selecting square-shaped outdoor furniture, it's important to choose the right materials that suit your needs and preferences. The materials you pick should not only be visually appealing, but durable and well-suited for outdoor conditions.
Consider the climate in your area when selecting the materials. For example, if you live in a humid or rainy region, opting for water-resistant and mold-resistant materials such as teak wood, which is naturally resistant to moisture and decay, might be a sensible choice.
If you're looking for metal outdoor furniture, options like aluminum, stainless steel, and wrought iron are popular choices. Aluminum is lightweight and resistant to rust, making it a versatile choice for outdoor spaces. Stainless steel is also resistant to rust and corrosion, providing a sturdy and low-maintenance option. Wrought iron, while heavier than aluminum, offers a classic and timeless look. However, it is susceptible to rust, so proper maintenance, including regular painting and sealing, is necessary.
For eco-friendly options, consider furniture made from recycled materials such as plastic, or opt for natural and sustainable choices like bamboo and cane. Wicker furniture, either natural or synthetic, provides a comfortable and visually appealing option for outdoor seating.
When it comes to cushions and upholstery, look for weather-resistant and fade-resistant fabrics. Acrylic fabrics are a popular choice since they are designed to withstand sunlight, moisture, and mildew. These fabrics are easy to clean, and you can find them in various colors and patterns to complement your outdoor décor.
Here's a summary of materials to consider for your square-shaped outdoor furniture:
Wood furniture: Teak, cedar, cypress, redwood, acacia, eucalyptus, and shorea
Metal furniture: Aluminum, stainless steel, and wrought iron
Wicker and natural materials: Bamboo, cane, and wicker (natural or synthetic)
Eco-friendly options: Recycled materials, such as plastic, bamboo, and cane
Cushions and upholstery: Acrylic or other weather-resistant fabrics
By carefully considering the materials that will best meet your needs and preferences, you can create an outdoor space you'll enjoy for years to come.
Durability and Low Maintenance
When it comes to outdoor living, especially in areas like poolside or small patios, you need furniture that can withstand the challenges of the elements. That's where square-shaped outdoor furniture comes in. These designs prioritize both durability and low maintenance, ensuring your outdoor space remains an inviting retreat for years to come.
One of the key benefits of square-shaped outdoor furniture is its quality construction. Built with materials like metal or other sturdy options, these pieces are designed to resist wear and tear. So say goodbye to concerns about rusting, scratches, or dents — your furniture is built to handle it all. This also means you can expect your investment to have longevity, giving you peace of mind that your outdoor oasis will remain an aesthetically pleasing space year after year.
Another important reason to consider square-shaped outdoor furniture is its resistance to external factors like UV rays, mildew, and insects. Instead of needing constant TLC or sealing, you can simply enjoy your outdoor furniture with confidence, knowing these common concerns have been addressed by modern designs and materials. The finish on your furniture will also help protect against the elements, further decreasing the amount of maintenance needed.
The practicality of square-shaped outdoor furniture also extends to its ability to stay free from creaking or other forms of damage. As durability is a high priority, you'll find that the overall construction minimizes these issues, making it ideal for your outdoor living space. Plus, the modern style of square-shaped outdoor furniture fits well with many types of outdoor areas, complementing the aesthetics of your space.
In summary, square-shaped outdoor furniture offers an attractive combination of durability, low maintenance, and stylish design for your outdoor living area. By investing in such pieces, you can focus on enjoying your time outdoors rather than being burdened with constant upkeep.
Protection and Care
Caring for your square shaped outdoor furniture is essential to maintain its appearance and longevity. Properly maintaining and protecting your furniture will ensure that your investment is worthwhile and adds charm to your outdoor space.
Firstly, it is crucial to clean your furniture regularly to keep it looking fresh and new. For instance, you can use a mixture of mild soap and water to clean and disinfect your outdoor furniture, including cushions and tabletop surfaces. Make sure to rinse thoroughly to avoid soap residue, as this can affect the furniture's performance and appearance.
Secondly, consider adding some protective covers to your square shaped outdoor furniture. These covers shield your furniture from the harsh elements, such as UV rays, rain, and even salt and chlorine, if you have a pool nearby. Look for covers that are waterproof, UV-resistant, and made from durable materials to ensure your furniture is well protected.
Another essential aspect of protecting your furniture is to position it in a suitable location. Place your furniture in an area that receives a balance of sun and shade, as excessive sunlight can cause fading and damage to the materials. If your outdoor space has adjustable lighting, make sure it is not too close to your furniture, as heat from intense light sources can also cause damage.
Furthermore, it is essential to store cushions and other removable parts of your furniture when not in use. Storing them in a cool and dry place helps protect against mildew and unpleasant odors that might develop due to moisture exposure.
Lastly, try investing in some high-quality outdoor furniture designed to withstand different weather conditions. This type of furniture incorporates materials and designs that are resistant to wear and tear, giving you peace of mind and enhancing the beauty of your yard, porch, patio, deck, or garden.
Following these simple tips will help you care for and protect your square shaped outdoor furniture and ensure it remains an attractive and functional addition to your exterior design for years to come.
Accessorizing and Decorating Square Shaped Outdoor Furniture
With square shaped outdoor furniture, you have endless opportunities to infuse your personal style into your outdoor living space. To make the most of your square furniture, consider these accessorizing and decorating tips.
Choose the right chairs and cushions to complement your square outdoor furniture. Opt for chairs with clean lines and geometric shapes to enhance the square theme. Also, pick cushions in colors that harmonize with your garden or deck, creating a cohesive look.
Experiment with various lighting options to highlight your square shaped pieces. Incorporating different styles of outdoor lights, such as string lights, lanterns, or even chandeliers, adds ambience and emphasizes the clean lines of your furniture.
Combine your square furniture with other shapes for added versatility. For instance, consider integrating a round coffee table or an oval outdoor rug to break up the angular lines and create a balanced look. Mixing shapes also helps with the flow of your exterior design, keeping it interesting and dynamic.
Don't shy away from bold colors and patterns when choosing cushions, rugs, and other accessories. These elements add depth and character to your square furniture, allowing you to express your creativity and make the space uniquely yours.
Utilize your outdoor space as an extension of your interior design by incorporating elements from your home's décor into your garden or patio area. This way, you'll create a seamless transition between the indoors and outdoors, making your square shaped outdoor furniture both functional and aesthetically pleasing.
Remember, your outdoor living space is meant for fresh air, relaxation, and gatherings. By choosing the right accessories and décor for your square shaped outdoor furniture, you'll create a comfortable and stylish area that is perfect for enjoying time with friends and family. And, with the durability and low maintenance of materials like aluminium, you can count on your square outdoor furniture to stand the test of time.
Frequently Asked Questions
How does square shaped furniture fit on small decks?
Square shaped furniture can be a great option for small decks, as it allows for efficient use of space. By positioning your square furniture in the corners or along the edges of your deck, you can create a comfortable and functional arrangement without taking up too much room. Just be sure to measure your deck and the furniture pieces beforehand to ensure a proper fit.
What is the best way to arrange patio furniture around fire pits?
When arranging patio furniture around a fire pit, it's important to maintain a safe distance while still promoting a cozy atmosphere. A popular layout is to have square seating arranged in a semi-circle or a U-shaped formation around the fire pit. This ensures everyone has a good view of the fire and can easily access their seat.
Which patio furniture layout is most functional?
The most functional patio furniture layout depends on your outdoor space and how you plan to use it. Generally, a layout that allows for easy movement and conversation is ideal. A common arrangement involves placing a dining table and chairs in the center of the patio, with additional square seating and side tables surrounding the area for lounging and relaxation.
What are some creative ideas for arranging patio furniture?
To create an inviting outdoor space, consider mixing and matching different types of furniture, such as combining square chairs, sofas, and side tables. You can also use decorative elements, like outdoor rugs and accent pillows, to add personality to your arrangement. Creating small "rooms" within your outdoor space can help to define different areas for relaxing, dining, or entertaining.
Does square outdoor furniture last longer in various weather conditions?
The durability of square outdoor furniture depends on the materials it's made from, rather than the shape itself. Teak, for example, is a popular wood choice for outdoor furniture due to its resistance to various weather conditions. Similarly, polypropylene furniture is low maintenance and long-lasting in different climates. To ensure your square furniture lasts, choose materials that are suitable for your local weather conditions and take appropriate care to maintain it.
What factors should be considered when buying square shaped outdoor furniture?
When purchasing square shaped outdoor furniture, consider factors such as the size of your outdoor space, the functionality you hope to achieve, and the style you prefer. Material quality is also an essential consideration, as it impacts the furniture's durability and maintenance requirements. Additionally, be sure to measure your patio and furniture to ensure a proper fit and layout.
---