What Month Is Best To Buy Outdoor Furniture? Expert Insights and Tips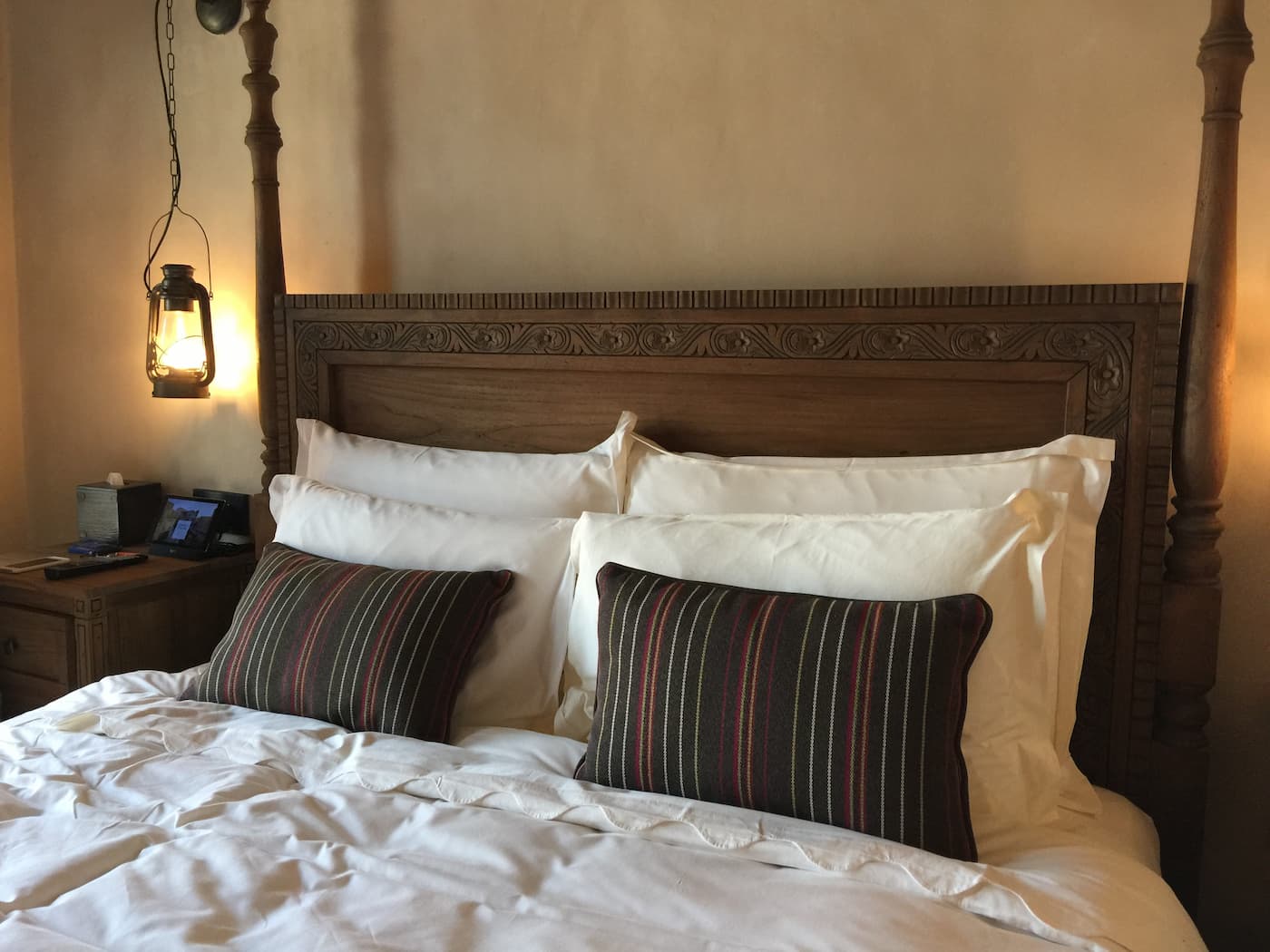 As you prepare your outdoor living space, you may wonder when the best time is to purchase outdoor furniture. Finding the right month to buy can save you money and ensure you have the perfect pieces for your backyard oasis. Knowing the trends in outdoor furniture sales can help you strike the perfect balance between price and selection.
Typically, the best time to buy outdoor furniture is between late August and September, when stores are clearing out their summer inventory source. While you shouldn't expect discounts during the summer months or in the heart of the season, this period offers some of the best deals on patio sets, lounge chairs, and other outdoor essentials. However, if you can wait until January or February, you might find good online deals too source.
Keep in mind that waiting until the end of summer for discounts may result in less variety, as stores often have limited stock left. However, if your primary goal is getting quality outdoor furniture at a reduced price, this timeframe is ideal for maximizing your savings while still finding functional and stylish pieces for your outdoor space.
Factors Determining the Best Time to Buy
Price
When it comes to finding the best time to buy outdoor furniture, one of the primary factors to consider is the price. Typically, outdoor furniture prices tend to be lower at specific times of the year, such as September and October, when retailers are looking to clear their inventory and make room for new stock. During these months, you can often find great deals on patio sets and outdoor seating, especially towards the end of the season.
Stock
Another factor that affects the best time to buy outdoor furniture is the availability of stock. Stores are more likely to have more variety in their inventory at the start of the spring season, around the end of March and early April. However, due to supply chain issues, it's a good idea to order your outdoor furniture early to ensure that you have the best selection to choose from.
Discounts
If your goal is to find the best deals and discounts on outdoor furniture, then you should focus your shopping efforts between late August and October. Many sales happen between the Fourth of July and Labor Day, making it a prime opportunity to snag significant discounts on patio sets, lawn chairs, and other outdoor pieces. Be on the lookout for clearance sales during this time, as retailers try to move older inventory to make room for new arrivals.
Keep your budget in mind when hunting for the perfect outdoor furniture set, and take advantage of the seasonal sales and deals. By taking these factors into account, you can find the ideal time to purchase outdoor furniture that meets your needs without breaking the bank.
Months with Great Deals
Late Summer
During the late summer months, particularly in August and September, you can often find excellent deals on outdoor furniture. Retailers tend to clear out their inventory as the warmer months come to a close, so it's a perfect time to snag end-of-season discounts. In preparation for Labor Day, you may also see extra markdowns, as stores want to entice customers with great deals.
Fall and Winter
As the temperature drops and the winter months approach, outdoor furniture typically takes a backseat to holiday shopping and other seasonal items. However, this can be an excellent time to capitalize on even further price reductions. In late October, you might find deep discounts, sometimes up to 70% off. Shopping during this time can give you access to higher-quality pieces at much more affordable prices. Keep in mind that inventory might be more limited in these months, so if you see something you love, don't hesitate.
Holiday Sales
Many retailers offer special deals on outdoor furniture during major sale events throughout the year. From Black Friday and Cyber Monday to Presidents Day and Memorial Day, you can find great bargains if you time your purchases accordingly. These sales also apply to online retailers, so you can shop from the comfort of your home and still take advantage of fantastic discounts.
However, don't forget to keep an eye on less prominent holidays, such as Fourth of July or even January and February clearance events. While there might be fewer discounts during these times, you can still stumble upon fantastic deals if you're vigilant and patient.
Choosing the Right Outdoor Furniture
Materials
When it comes to selecting the perfect outdoor furniture for your space, the material plays a crucial role. Common options include teak, metal, wrought iron, acacia wood, aluminum, and rattan. Each material has its benefits and drawbacks, so consider factors like aesthetics, maintenance, and durability when making your decision. For instance, teak is known for its elegant appearance and long-lasting quality, while aluminum offers a modern look and is lightweight, making it easy to rearrange.
Size and Style
Determine the size and style of furniture that will best suit your outdoor space. Measure the area carefully and consider how you'll use the space, whether it's for dining, lounging, or other activities. Opt for a design that complements your home's aesthetic, and don't be afraid to mix and match styles for a more unique look. The takeayard.com resource can help you determine the best time to buy patio furniture.
Comfort and Durability
Comfort is key when selecting outdoor furniture. Choose seating that is both comfortable and stylish while ensuring the design supports your specific needs. Look for cushions made with high-quality outdoor fabrics, as they are designed to withstand the elements and maintain their appearance.
Durability is also essential, as you want your furniture to last. Opt for materials that are weather-resistant and low-maintenance, like aluminum or teak. Proper maintenance is crucial, regardless of the material you choose—regularly clean your furniture and protect it during harsh weather conditions to extend its lifespan.
Best Places to Purchase Outdoor Furniture
Online Retailers
In today's digital age, purchasing outdoor furniture from online retailers has never been easier. You can conveniently browse various collections and compare prices from the comfort of your own home. Some popular online retailers include Amazon, Wayfair, and Overstock. These websites offer a vast selection, often with free shipping and user-friendly return policies.
Shopping online also gives you the advantage of reading customer reviews to make informed decisions about the furniture that you're interested in. Don't forget to keep an eye out for special deals and promotions, such as Earth Day sales.
Brick and Mortar Stores
If you prefer to see and touch outdoor furniture before making a purchase, consider visiting brick-and-mortar stores. National retailers like Target and The Home Depot offer a wide range of patio sets and accessories. These stores frequently have seasonal sales and clearance events, allowing you to find great deals on outdoor furniture.
Additionally, by visiting brick-and-mortar stores, you can easily seek the assistance of knowledgeable staff who can help guide you through your purchase. Make sure to ask about warranty information and any available store-specific financing options. Finally, don't forget to check out local furniture stores near you, as they may offer unique and stylish options that you won't find at larger retailers.
Remember, when shopping for outdoor furniture, it's important to find pieces that suit your style and needs while staying within your budget. By exploring both online and in-person options, you increase the chance of finding the perfect outdoor furniture for your space.
Additional Tips to Keep in Mind
When shopping for outdoor furniture, it's essential to keep these factors in mind to ensure you're making the best purchase.
Budget-Friendly Options
To find budget-friendly outdoor furniture, consider shopping during sales events, such as Presidents Day or late August to October. Stores often offer discounts and clearance sales during these times, which can save you a significant amount of money. Be sure to compare prices and materials to find the best value for your wallet.
Return Policies
Before making a purchase, always check the store's return policy. This is especially important if you're shopping online, as you may not be able to see or feel the product in person. Make sure the store offers a flexible return policy that allows you to return or exchange items if they don't meet your expectations. Remember to review shipping and handling fees for returns, as these can sometimes be an additional expense.
Warranties
One of the critical factors to consider when purchasing outdoor furniture is the warranty. Investing in furniture with a comprehensive warranty can provide peace of mind and protect your purchase from any manufacturing defects or damages. Be sure to read the terms and conditions of the warranty to understand what is covered and for how long.
By keeping these tips in mind and shopping during the best months for discounted prices, you can find outdoor furniture that suits your needs, style, and budget.
Frequently Asked Questions
When do stores typically put patio furniture on sale?
Stores generally put patio furniture on sale towards the end of summer, around late August and early September. This is when they need to clear out inventory to make room for new arrivals. Additionally, winter months are another great time to find discounted patio furniture.
What is the ideal time to purchase outdoor furniture in Florida?
While Florida's climate allows for year-round outdoor furniture use, the ideal time to purchase is still during the off-season sales in late summer and winter months. This is when you will likely find the best deals and discounts on outdoor furniture.
When do retailers like Costco and Home Depot offer discounts on patio furniture?
Retailers such as Costco and Home Depot typically offer discounts on patio furniture in alignment with seasonal sales patterns. Expect to find deals during the months of late August through October, as well as winter sales in December and January.
Are there specific seasonal sales for outdoor furniture?
Yes, there are specific seasonal sales for outdoor furniture. Most notably, you can find sales during late summer and winter months. Some retailers may also offer discounts during holiday shopping events like Black Friday or Memorial Day sales.
How does the quality of outdoor furniture vary between different retailers?
The quality of outdoor furniture can vary considerably between retailers. Factors that influence quality include materials, construction, and brand reputation. It's important to research the type of furniture you're interested in and compare customer reviews before making a purchase decision.
What factors determine when outdoor furniture prices drop?
Various factors contribute to price drops in outdoor furniture. Seasonality is a significant factor, as retailers typically lower prices to clear inventory during the end of the summer and winter months. Other factors include new product releases, sales promotions, and regional demand.
---