Guide to the Perfect Game Day Setup: Essential Tips for Ultimate Experience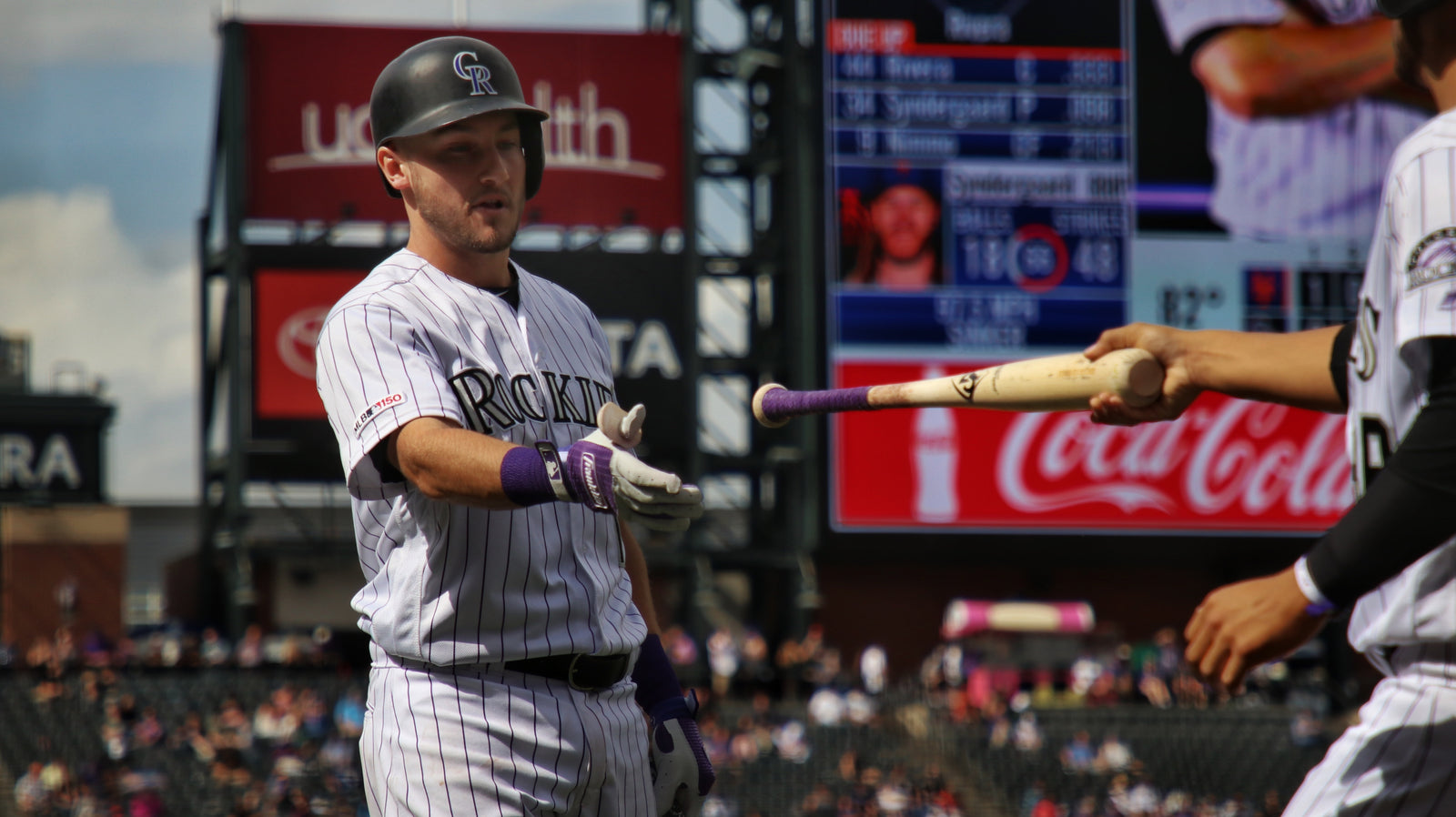 Hosting the perfect game day event can be a fun and memorable experience for you and your friends. From selecting the right equipment and organizing your space to planning activities and snacks, there are several aspects to consider when setting up for an epic game day. In this guide, we will explore how to create an impressive game-day setup that will keep your guests entertained and engaged.
Creating an inviting space for game day is essential to ensure your guests feel comfortable and at ease. Start by decluttering and arranging furniture in a way that allows for smooth movement and easy access to gaming consoles, controllers, and snacks. Additionally, setting the right atmosphere with appropriate lighting, sound, and decorations can significantly enhance the overall experience. Remember to plan a variety of gaming activities, catering to different preferences and skill levels.
Key Takeaways
A well-organized space is vital for an enjoyable game day experience
Selecting the right gaming gear and furniture is important for comfort and engagement
Setting the atmosphere and planning for game day activities can enhance the overall experience
Creating Your Ideal Game Day Space
Indoor Entertainment Center
When it comes to creating the perfect indoor game day space, comfort and quality are essential. Start by investing in a quality TV for your entertainment center, such as a large flat screen, to provide an immersive viewing experience. Surrounding your TV, set up powerful speakers to amplify the sound and enhance the gaming experience.
Consider adding some peripherals like gaming consoles, streaming devices, or a Blu-ray player to expand your entertainment options further. Make sure your space is furnished with comfortable seating options, such as a big sectional or cozy recliners, providing an inviting place to sit back, relax and enjoy the big game.
Don't forget the importance of organization – include storage solutions for remote controls, chargers, and other gaming accessories to maintain a tidy and functional space.
Outdoor Entertainment Center
Taking your game day experience outdoors is a fantastic way to enjoy both the competitive excitement and the beauty of nature. Before you start setting up, consider the space and layout of your outdoor area. Begin with a source of heat for those cooler days, which could be a fire pit or an outdoor heater.
Choose cozy outdoor furniture that will provide ample seating for guests, such as lawn chairs, a spacious sectional, or even a hammock. Add comfortable cushions made of weather-resistant materials, ensuring that they can endure the outdoor elements while keeping your guests relaxed.
Incorporate an outdoor-rated flat screen TV and durable, weatherproof speakers to provide the ultimate outdoor entertaining experience. Additionally, think about versatility – a table or portable cart that can easily transition between food and beverage stations will be a valuable addition to your outdoor game day setup.
With the right furniture, entertainment, and ambiance, your outdoor space will become a go-to destination for friends and family to enjoy game days together.
Selecting the Right Gaming Gear
Choosing Your Console
When selecting a console for your perfect game day setup, consider the options available, such as PlayStation, Xbox, and Nintendo Switch. Each console has its unique features and exclusive games that cater to different gaming preferences. Take into account the price, available games, and the overall performance to find the one that suits your gaming needs best.
Additionally, consider the size and weight of the console, especially if you have limited space or plan to transport it regularly. Ensure that the console you choose offers a comfortable and immersive gaming experience.
Upgrading Your PC Gaming Setup
To enhance your PC gaming setup, look into upgrading your PC and gaming accessories, such as monitors and headsets.
For an optimal gaming experience, consider investing in a high-quality PC with a powerful graphics card, fast processor, and sufficient memory. Proper cable management with PC can improve airflow and reduce anxiety by keeping your setup organized and clutter-free.
When it comes to monitors, size, resolution, and refresh rate are crucial factors to consider. Larger screens with higher resolutions can offer a more immersive gaming experience, while a higher refresh rate ensures that fast-paced games run smoothly.
Gaming headsets can contribute to a more immersive and enjoyable gameplay experience by offering high-quality audio and clear communication with fellow gamers. Be sure to choose a headset that's comfortable and adjustable, as you'll want it to fit well during long play sessions.
Accessories such as a gaming mouse or keyboard can significantly affect your gaming experience, so choose devices that align with your personal preferences and gaming style. Look for features like programmable buttons, customizable weight and height, and ergonomic designs that fit your hand comfortably.
It's also essential to create a comfortable gaming environment by investing in an adjustable gaming chair that provides proper back support and can be customized to your individual preferences.
Ultimately, the perfect game day setup comes down to your personal preferences and requirements. By upgrading your console or PC gaming setup and accessorizing with the right gear, you'll be able to enjoy a seamless and immersive gaming experience.
Furniture and Organization
Gaming Desk Solutions
A key component in your game day setup is choosing the ideal gaming desk. There are plenty of options available, but ensure that the desk is adjustable to suit your height and ergonomic needs, like this gaming desk from Ikea. Additionally, consider incorporating features such as drawers or floating shelves for added storage and cable management to reduce clutter and disarray.
Comfortable Seating Options
An excellent gaming chair should provide optimal comfort and support while you enjoy your favorite games. Look for gaming chairs with features like lumbar support and adjustable settings to tailor the chair to your preferences. Hydration is also essential during game sessions, so consider a chair with built-in cup holders for added convenience. There are numerous gaming chair options to suit your style and needs.
Organizing Your Gaming Space
Proper organization of your gaming space will not only improve its aesthetics but also ensure you have everything you need at hand. Start by implementing a theme that suits your taste and preferences. Next, invest in a quality TV stand for your gaming console or television.
Cable management is vital in a well-organized gaming area. Make use of cable ties and clips to ensure your cords stay neat and are not a tripping hazard. Additionally, consider adding a floating shelf or additional storage options for your gaming peripherals and accessories to keep your gaming space clean and organized.
By focusing on furniture selection and organizing your gaming space, you can create a comfortable and efficient game day setup, ensuring you can immerse yourself in the gaming experience without any inconvenience or distractions.
Setting the Atmosphere
Creating the perfect game day setup involves setting the right atmosphere, so let's discuss how to achieve that. Focus on your gaming setup, and consider using LED lights to create a cozy and visually appealing environment. To make the experience even more memorable, you can share your stylish gaming setup on social media platforms like Instagram.
When it comes to hosting a game night, don't limit yourself to just video games; board games are also an excellent option to include. If the weather permits, turn your event into an outdoor entertainment experience by setting up in your backyard or patio. Invest in a quality outdoor entertainment center to create a unique viewing experience for you and your guests.
NRG Stadium may be an ideal venue for the real game, but you can recreate a similar experience at home by optimizing your space for ample seating and ample coziness. Encourage your friends and family to gather around and enjoy the game.
A fun year-round gaming space requires some thoughtful touches, such as comfortable seating and tables where everyone can place their snacks and drinks. If you're planning an outdoor gathering, consider square-shaped outdoor furniture to maximize your patio's potential.
Lastly, to make your game day setup stand out even more, be sure to use various formatting techniques such as tables, bullet points, bold text, and other formatting elements when conveying information to your guests. This makes your setup not only visually appealing but also easy to understand and navigate. By setting the perfect atmosphere, you'll create a game day experience that everyone will remember and enjoy.
Planning for Game Day
When planning the perfect game day setup, it's essential to consider several factors to ensure a comfortable and enjoyable experience. Let's go through some key aspects to keep in mind.
Firstly, select the ideal location for your game day setup. Choose a spacious area that can comfortably accommodate your guests and provides ample seating options. Make sure to have weather-resistant furniture if your event is outdoors. Is It OK To Leave Patio Furniture Out In The Rain? A Clear Guide provides helpful tips on protecting your patio furniture during rainy weather.
Keep the month and season in mind - February typically brings cooler temperatures in most regions. Ensure your guests stay warm with blankets, outdoor heaters, or a fire pit if the event is outdoors. If your game day is indoors, ensure proper insulation and heating are available.
It's essential to think about hydration and refreshments for your guests. Make sure to stock up on beverages, which can include water, sports drinks, and any preferred alcoholic drinks. Remember that hydration is crucial for any sports event, regardless of the weather conditions.
Plan an easy-to-manage menu for your game day. Finger foods like sandwiches, pizza, sliders, and dips are always a hit, as they allow guests to graze throughout the event without having to sit down for an extended meal. By providing a variety of food options, you ensure there's something suitable for everyone's taste buds.
Consider entertainment options beyond the main game. Have some board games, cards, or a separate seating area with light music for those who may need a break from the excitement of the game. This also encourages socializing among guests who may not know each other very well.
Lastly, remember to set up a convenient and accessible trash disposal system. Place strategically placed trash bins and recycling receptacles around your event area. This keeps your space clean and makes post-game cleanup much easier.
By considering these aspects while planning your game day setup, you will create a fun, comfortable, and memorable experience for all your guests.
Frequently Asked Questions
What are the key components for an ideal game day setup?
An ideal game day setup should include comfortable seating, an outdoor entertainment system, shade or shelter, food and beverage options, and additional activities for guests. Consider investing in custom-made outdoor furniture covers to ensure that your furniture lasts for years to come and stays in perfect condition even during harsh weather conditions.
How can one ensure a smooth game day experience?
To ensure a smooth game day experience, it's essential to prepare in advance. Make sure you have ample seating arrangements, provide access to restrooms, and consider setting up a designated area for food and drinks. Don't forget to plan for different weather conditions to keep your guests comfortable, no matter the situation.
What are the factors to consider when choosing a game day location?
When choosing a game day location, consider the size of your guest list, accessibility, local regulations, and available facilities. Ideally, the location should offer enough space for seating, activities, and parking, while also being easily accessible for guests with varying mobility levels.
How can technology enhance the game day experience?
Technology can improve the game day experience by providing access to high-quality audio and video equipment, allowing you to watch the game in real-time and with crystal-clear visuals. Additionally, setting up a Wi-Fi network for your guests may enable them to stay connected throughout the event.
What are some essential game day accessories?
Essential game day accessories include comfortable seating options, portable tables for food and drinks, portable coolers to keep beverages cold, and shade options like umbrellas or tents. Additional items, such as blankets and cushions, can also enhance the overall comfort of your guests.
How to efficiently organize and prepare for a game day?
To effectively organize and prepare for a game day, start by making a list of all the necessary items and tasks. Enlist the help of friends or family members, and delegate tasks based on individual strengths or availability. Plan the menu, purchase necessary supplies, and set up the game day area in advance to reduce last-minute stress and ensure a smooth event.
---